THANK YOU TO EVERYONE WHO CONTRIBUTED TO OUR SUCCESSFUL FUNDRAISER FOR EMILY!!
Our good friend and

AOT

 Co-Director Emily Weiskopf has experienced many heavy burdens recently, more-so now than ever she needs our help. Early in October of 2014, A.O.T Co-Director, Artist and teacher Emily Weiskopf was hit by an 18-Wheeler Truck while driving up to install her Unparallel Way Public Sculpture at the Governor's Mansion and the Bushnell Sculpture Park Plaza both in Hartford CT. The accident totaled her car and has since left Emily with debilitating pain and in and out of the hospital since and most recently spinal surgery in May. She was put in a brace afterward for over 2 months and faces a long recovery road ahead. Without much deliberation, we knew a GoFundMe Campaign is the right thing to do!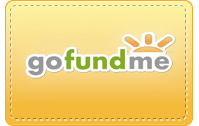 She has been left with permanent nerve damage, numbness, and severe weakness down both her arms even after multiple cervical spinal fusions, plates and screws were put in. Emily has been out of work and her studio since May and is undergoing Physical Therapy and treatments to aid in her recovery that the docs say may take up to a year.
If you've ever been a fan of Emily's work now is the time where you can give back and receive some of her artwork at the same time!
Any donation, small and large,
will mean a lot to help during her recovery so we can get her back into the studio and to full-time teaching as soon as she can.
Following Doctor's orders, Emily must adapt her studio methods to her current disabilities and will be unable to return to her old ways.
A big challenge, but we know her warrior spirit will make the most of it. As her and her art are one and the same.
To help cover her expenses we at

AOT

 have organized this fundraiser to show her our support. For all Emily has given us, we want to give back and to see her thrive through this tough time. Those of you who know Emily know that she is a genuine, and kind-hearted with her tenacious energy and tremendous ability to give and support her friends, family and students in all she does without question. She's the first person to come and  say how can I help.
We feel that it is time for us as a community to pull together and give back to Emily after everything she has done and know she would do the same for us in a pinch.
By donating what you can, or by purchasing her artwork, you will help to support her financial management of medical bills, daily living expenses, and the redesigning of her studio. She is unable to go back to the methods she was originally working with and needs to equip her studio in a new safe and productive way.
To help cover all of her expenses, we are hoping to raise $7500 over the next month. Additionally, Emily would also like to give 15% of her funds raised to help support in the development of 

AOT.
We appreciate all of your support for our dear friend Emily and we'll be sure to keep everyone updated on positive progress.
Thanks for taking the time to read, and GET WELL SOON Emily!!
---
WE'VE CREATED FANTASTIC "REWARD LEVELS"  FOR YOUR GENEROSITY!
---
Emily has designed several sets of beautiful greeting cards inspired by her new Flowering Pathways collage series.
And also for the top tiers, your contribution will be rewarded with one of Emily's artworks. The greeting cards measure 4×6, are blank inside, and will arrive with envelopes.
---
Please make your contribution today!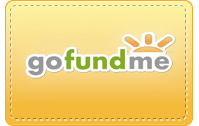 *Shipping: Greeting cards will be shipped at no additional expense to donor. Artworks will be shipped at the expense of the donor. (More money for Emily's recovery!)